Dear valued guest
We are delighted that you have chosen our Hotel.
On behalf of all the Fleuve Congo Hotel by Blazon Hotels Team, I wish you a warm welcome and reassures you of a stay both pleasant and comfortable.
The hotel offers a selection of business services and facilities that are detailed in the booklet placed on the writing-table in your room.
If you need assistance with your specific requirements, do not hesitate to contact the hotel service by extension 2.
Farhaad Baboorally
General Manager
GUEST SERVICES
A

Adaptor
Voltage in the Democratic Republic of Congo is 220-230 volts. You will find a switch in your
bathroom to convert 220V to 110V and vice versa if you wish to use an electric shaver. International plug adapters can be obtained from housekeeping on extension '5'.
Air Conditioning
For your comfort, all guest rooms & suites are equipped with individually controlled air conditioning.
The room temperature can be adjusted with the digital thermostat located in your bedroom,
our cooling system is set at 23°. For further assistance, please contact the reception. Ext: '0'
Airline Tickets
Please contact the concierge on Ext: '4' for flight confirmations, cancellations or any other travel requirements.

B

Baby Cots
Baby cots can be obtained through the housekeeping on extension '5'
Babysitting
Our staff can be called to babysit the little ones, Kindly contact reception Ext: '2', 24 hours
in advance, for the necessary arrangements to be made. Babysitting service cost $20 per hour from 8:00
to 17 and $25 from 18:00 to 23:00
Bathrobes
Bathrobes and slippers are available in all the guest rooms for use during your stay. Bathrobes are kept in the bathroom, slippers are in your wardrobe. Should you wish to purchase any item, please contact housekeeping Ext: '5'
Boutiques
Boutiques and shops are located in the shopping arcade on the Lobby level opposite to the reception open from 10:00 to 21:00
Business Centre
The Business Centre is located on the lobby level. It is open from 8:00 to 22:00 and provides
computers, printer and internet access.

C

Car Rental
Car rental with driver can be arranged through Concierge 24hrs in advance.
Check out
Check-out time is at 12:00 noon. To request a late departure, please contact reception, fees are applicable. To avoid waiting time upon check-out, we recommend settling your invoice in the evening prior to your departure. Please return your key card upon check out.
Credit Cards
Payment of accounts can be made by cash or credit cards. The hotel accepts Visa and MasterCard only.
Personal cheques are not accepted.
Cleaning your room
Housekeeping provides twice a day service. Morning service 8:00 to 17:00. Evening Service
(Turndown) is from 18:00 to 21:00.
D

Data port
Each room has one rj45 port and a cable for internet connection. The internet cables can be found on the desk in your room. Wifi connection is also available, the receptionist provides you with the access code upon check-in.
Do not disturb (dnd)
For privacy in your room, place the dnd sign outside your door. Please inform our telephone
Operator if you do not wish to receive phone calls. It is part of our security policy not to share the room number of our hotel guests.
Please note that no service will be provided while the dnd sign is activated.
Doctor
The doctor from a nearby hospital can be reached anytime during the day.
Please contact reception for the reception on ext: '2'.
Duty manager
A duty manager is available 24 hours a day ext: '1'.
E

Emergency exit
Emergency exits are clearly indicated by suspended 'exit signs'. Please familiarize yourself with
The 'emergency evacuation plan' affixed onto your room door. Please refer to the 'security and
Safety' section of this directory.
Extra beds
Extra bed can only be provided in hotel suites. Extra bed is chargeable, please contact housekeeping should you require one. Ext: '5'
Excursions
The hotel offers great opportunities for excursions. Please contact concierge on ext: '4'
For further information.
F

Fire – fire extinguishers
In case of fire, please inform the operator on extension '0' immediately. The hotel has a fire detection system and operates its own fully trained fire and emergency response team 24 hours a day. See the 'safety & security' section of this directory.
First aid
Please contact reception for immediate assistance. Ext: '0'
Fitness centre
The fitness centre is located in the basement (0 floor) in the hotel. The fitness centre & health club offer guests a number of facilities including outdoor jacuzzi and pool, towels and private lockers.
Open daily from 6:00 to 22:00.
Foreign exchange
To exchange foreign currency or to obtain a cash advance on your credit cards
(5% service charge will apply). You may contact reception 24 hours a day.
Flowers
For floral arrangements or bouquets, please contact housekeeping 24 hours prior. Ext: '5'
G

Guest relation service 'first ladies'
Please contact our first ladies on ext: '3' for any situations you might encounter.
They can assist you for express check-in and check-out.
H

Handicapped rooms.
The hotel can provide rooms for persons with special needs. We provide wheelchairs as well as walking assistance if required. Please contact our concierge. Ext: '4'
Hospitals
For information, please contact the concierge. Ext: '4'
Housekeeping
For your comfort and convenience, Fleuve Congo Hotel Kinshasa provides maid service twice a day.
The first service is between 8:00 and 17:00. And the second service 'turndown' from 18:00 until 21:30. In case you wish a personalized service, please hang 'makeup room' sign on your doorknob or contact housekeeping on ext: '5'.
I

Ice
Please contact room service and they would refill of your ice bucket. Ext: '7'
Internet
Each room has one internet port compatible with the standard data transfer modem connection.
The internet cable is located on the desk in your room
K

Key card
Please take care of your key card and bring it with you when visiting any food and beverage outlets.
You will be asked to present the card when signing your bills. Please return it to reception upon check out as there is a deposit of $5 on your account against key card not returned.
L
Laundry, pressing & dry cleaning
Services are available from 8:00 to 8:00 daily. Place your items and the completed list in the laundry
Bag available inside your wardrobe.
Please call the concierge extension '4' for the collection of your laundry.
Collection before 10:00 will be returned to you as from 18:00 on the same day.
Items collected after 10:00 will be returned the next day, between 17:00 and 19:00.
Express service for collection after 10:00 for delivery at 18:00 on the same day will be
Charged 50% extra.
Lost and found articles
Should you misplace a personal item, we will provide assistance to look for it.
Limousines transfers
The hotel offers luxury car airport transfers with the driver. Please contact the concierge on ext: '4'
For your reservation.
Luggage
Luggage collection and storage service are available. Please contact the concierge on ext: '4'.
M
Mobile phones
Mobile phones can be used all over the hotel. For the well-being of all our guests, we count on your kind understanding to keep the ringing tone at a low level while visiting our restaurants and bars.
Minibar
Paid minibar service is available on request at the room service extension '7'.
Mail
Incoming couriers will be delivered promptly to your room. Stamps and postal services are available with the concierge. Ext: '4'
N
Non-smoking rooms
Non-smoking rooms are available in the hotel. Please contact the reception.
Smoking in a non-smoking room is not allowed, the hotel will charge a cleaning fee of USD 200 to your bill. You may request a smoking or non-smoking room while doing your reservation with the hotel.
O
Outside deliveries
For health and safety concerns, no external food or beverage items are permitted within the hotel premises.
P
Swimming pool
The swimming pool is open from 9:00 to 18:00
Pets
Kindly note that pets are not allowed inside the hotel.
Pillows
Our rooms are supplied with a complimentary pillow menu. Please contact housekeeping
To make the necessary arrangements. Ext: '5'
S
Safety deposit box
The hotel is not liable for loss of valuables in guest rooms and public areas. We strongly advise you to make use of a personal safe box provided in your room, or place any valuables in the safety deposit boxes available at reception.
Shoeshine service
A complimentary shoeshine service is available. For your convenience, please call housekeeping
On extension '5' to get your shoes picked up for service.
Security
Security measures including 24 hours trained patrols are maintained throughout the premises.
We also recommend that you lock your doors before retiring. Our staff members are required to wear name badges and uniforms. However, if you have any concerns, please feel free to ask for assistance.
Ext: '0'
Sewing kit
A sewing kit is available in your closet.
Shopping & transportation
For advice on local shopping malls, market (souks) and transportation options, please contact
Concierge. Ext: '4'
Smoking
Please note that designated smoking and non-smoking rooms are available. Smoking is not allowed
At our restaurants. While the outside terraces are open to smoke.
Stationery
Letterheads and envelopes are found in our guest directory. Should you need further assistance,
Please contact the reception. Ext: '1'
T
Tailor
We would be delighted to assist you with minor repairs. Please contact housekeeping for assistance.
Ext: '5'
Television
Several international channels are available. Please refer to the tv guide in your room.
Toiletries
Are placed in your bathroom for your convenience.
Taxi
Please contact our concierge on ext: '4'
W
Wake-up call
We would be delighted to wake you up at your preferred time.
Please call the operator to book your wake up call. Ext: '0'
Children
Children are welcome at the hotel. For the well-being of everybody, we kindly ask the parents to accompany children younger than 12 years at all times. Children under 18 years cannot sign charges to guest rooms.
Please be informed those people under 21 years of age are not allowed in bars.
Water
Tap water in the hotel is not drinkable. For your convenience, we have provided you with two complimentary mineral water, which is replenished daily.
Wheelchairs
Please contact the concierge to arrange for a wheelchair. Ext: '4'
SAFETY & SECURITY
The hotel has taken every precaution to ensure Guest's Comfort and Safety
During their stay.
However, in the unlikely event of an Emergency Evacuation or Safety concerns, we would like
To highlight some basic safety recommendations.

Procedures
Please be prepared and familiarize yourself with the location of the nearest Fire Staircase, 'Emergency Exit', Fire alarms and safety equipment as mentioned on the evacuation plan which is placed on
The inside of the rooms main door.

Safety and fire prevention
Do not smoke while you are on your bed.
Do not use your own heating or thermal appliances.
Extinguish cigarettes before you leave the room or retire for the night.
Do not dry wet clothes over lampshades.
Do not use fireworks in your room.

If you discover fire or smoke inside your room
Inform immediately the Hotel Emergency Hot Line by dialling 6666.
Take your valuables 'if safe to do so', and exit the room by closing the door
Behind you.
Alert others in the same area.
Activate the nearest 'Emergency Breaking Glass'
Go to the main reception by using the nearest fire staircase to inform
The management, if safe to do so. In the unlikely event of fire leading to
An evacuation and you are asked to evacuate your room exit with caution.
Touch your exit door before opening, open it slightly if NOT HOT, check both directions from
Any hazards before exiting.
Do not use the elevators. Instead, use the nearest and safest Fire Emergency
Staircase.
If smoke is present in your escape route, exit by staying low if possible,
Do not run, stay calm.
Once you exit the building, hotel staff shall guide you to the designated
Assembly point.
Do not re-enter the building until the all-clear message is announced by the hotel management
Once the cleared message is broadcast, re-enter the building in an orderly manner.

If you are asked to evacuate your room and the door is hot or warm
Do not open the door.
Please call immediately the Emergency Hot Line 6666 for assistance.
Stuff wet towels or clothes under the main door and in the air ventilation to keep smoke and fumes out. Stay calm and wait for further instructions. If you cannot exit, your room could be the safest place to be.

Please Note:
You may never need to put into practice this above recommendation, but you should always
Be on the alert for the unforeseen situations.

Security
Always safeguard your room key as you would with your residence keys.
If your room key is lost or stolen, report the matter to the front desk immediately. Lock your door from the inside while you are in your room.
Use the safety latch.
Ensure that the main door of your room is locked properly before leaving.
Never allow into your room any repairmen without checking their identity and work authority.
Do not leave any valuables in your room unattended, but instead use
The safety deposit box that is available free of charge in your room located inside your closet.
Do not leave valuables inside parked vehicles.
Do not reveal the name of the hotel or room number to strangers.
Never discuss plans for staying away from the hotel.
Do not leave luggage unattended while checking out.
Do not leave important keys in your room.
If you notice anything suspicious or need any special assistance, please contact
The front desk management.

Safes
Every Guest Room is equipped with an in-room safe box for privacy storage of valuables or cash,
As the hotel will not be held responsible for valuables that
Are left unsecured.
Use of this room Safe Box does not extend the hotel's liabilities under any proprietor's act
Or legislation.

Personal Security Tips
The following daily security habits should be incorporated into your
Daily activities. Vary your routes and time to and from work.
Keep all doors and windows locked (residence and vehicle). Inspect the exterior and interior of your vehicle prior to use.
Maintain a low profile by not doing anything to draw attention to you.
Frequently look to the rear to ensure you are not being followed.
Be alert to what is going on around you.
Ensure a colleague is aware of your daily plans.
In addition to the above security measures, avoid large gatherings, and refrain from using public
Transportations such as taxis or microbuses.
When shopping, it is recommended to do so in a group of at least two and to carry only the amount of money necessary to complete your purchases.
To minimize becoming a victim, make every attempt to travel with at least two vehicles, and if stopped, do not attempt to resist.
In most cases, armed bandits want only your valuables or vehicle, although there have been several cases of unprovoked beatings.
Finally, travellers are cautioned to restrict road travel to daylight hours when
Travelling outside of town.
Should you require additional information, please do not hesitate to contact the First Ladies on
Extension '3'.
Welcome to In Room Dining
In-Room Dining operates a full à la carte menu round the clock, seven days a week.
We have created this in Room dining Menu, with careful consideration to the needs of
the international traveller.
Cocktail reception or dinner parties in our major suites can easily be arranged, and menus can be specially adapted to your needs.
If you do not find your favourite dish listed, the utmost will be done to satisfy your requirements.
Please call Room Service #7 to place your order
May we also recommend our breakfast buffet served in Riviera Restaurant and at the Terrace.
Daily from 6.30 to 10.30.

(V) Vegetarian (HC) Healthy Choice (RS) Regional Specialty
BREAKFAST
Served from 6:00 AM – 12:00 Noon
CONTINENTAL BREAKFAST $29
Your choice of freshly squeezed fruit juices
Selection of fresh homemade bakery items
and toast Jam, marmalade and honey,
butter and margarine
Choice of freshly brewed coffee, tea or hot chocolate

AMERICAN BREAKFAST $47
Your choice of freshly squeezed fruit juices
Selection of fresh homemade bakery items and toast Jam, marmalade and honey, butter and margarine
Choice of freshly brewed coffee, tea or hot chocolate
Choice of fruit juices, fresh fruit salad
Two eggs any style with beef bacon, beef sausages
Grilled tomatoes, mushrooms, potatoes, baked beans
Selection of fresh homemade bakery and Toast
Jam, marmalade and honey, butter
Choice of freshly brewed coffee,
Tea or hot chocolate
VITAMIN BREAKFAST
Served from 6:00 – 12:00

FRESHLY SQUEEZED JUICES
Orange, watermelon, carrot, or apple $16

CHILLED JUICES
Ginger, apple, maracuja, pineapple, or mango $12

YOGHURT DELIGHTS
Plain or fruit $5
FRUITS
Sliced refreshing seasonal fruit platter $18
Sliced fresh papaya $16
Sliced fresh pineapple $18
Fresh fruit salad $12

CEREALS BREAKFAST
A selection of High Fiber cereals such as special K, cornflakes, muesli, all bran, oatmeal Served with cold or hot milk $16

BAKERY BASKET
Freshly baked selection of croissants, Danish pastries, soft or crusty rolls, white or brown toast bread Served with a selection of jam, marmalade and honey, butter or margarine $12

FAVORITE BREAKFAST
Two eggs prepared to your choice served with hash brown potatoes
Grilled tomato, mushroom and breakfast sausages $14

WAFFLES & PANCAKES
Golden waffles or a hotplate baked pancake, Served with maple syrup, fresh cream or Nutella topped with fresh fruit $11

CHEESE PLATE
Assorted international and local cheese served with walnuts and toasted bread $17

COLD CUTS PLATE
Assorted local and imported cold cuts $20

CHEESE AND COLD CUTS SELECTION $22

HOT BEVERAGE
Freshly brewed regular or decaffeinated coffee
Pot of Tea (English breakfast, Earl Grey, Darjeeling, Herbal, Mint or green tea)
Turkish coffee, Cappuccino, or double Espresso,
Hot Chocolate, a glass of hot or cold skimmed or whole milk) $12

ALL DAY DINING
Served from 11:00 – 6:00

APPETIZERS & SALADS
SHRIMPS & AVOCADO
Marinated local Shrimps and fresh avocado topped with lime dressing and cocktail sauce $30

SCOTTISH SMOKED SALMON
Scottish smoked salmon served with lemon wedges, white onion rings, capers, horseradish sauce & a basket of Melba toast $32

TRADITIONAL CAESAR SALAD
A bowl of iceberg and crispy fresh lettuce with grilled chicken breast or plain, topped with garlic croutons, traditional Caesar dressing and shaved parmesan $27

FLEUVE CONGO GARDENS (V) (H)
A Combination of ice berg lettuce, apple cubes, blue cheese and pecan nuts served with balsamic dressing. $20

GREEK SALAD (V) (H)
The original recipe with diced cucumber, green pepper, tomato, onion,
olives and feta cheese tossed in lime and olive oil $18

GARDEN GREEN SALAD (V) (H)
Mixed green lettuce, tomato, cucumber, avocado, carrots,
balsamic and olive oil emulsion $15

GOAT CHEESE AND ROASTED PUMPKIN SALADS (H)
Goat cheese, roasted pumpkin, mixed salads, oat, balsamic dressing $21

FROM THE SOUP KETTLE
LENTIL SOUP (V)
Oriental red lentil soup served with lime and crispy pita croutons $14

TOMATO & BASIL SOUP (V) (H)
Refreshing and healthy combination served with garlic croutons $14

SOUP OF THE DAY
Please ask the order taker about the Chef's special creation of the day $14

HOT APPETIZERS
SHANGHAI SPRING ROLLS
Homemade crispy spring rolls served with sweet chilli sauce $14

CHICKEN ROCKY MOUNTAIN
Marinated sautéed chicken wings served with spicy sauce $19

MAIN COURSE
CAPTAIN FISH FILLET (H)
Mouthwatering Pan-fried local captain fillet with olive oil, lemon, capers and fresh herbs served with mashed potato and vegetables $28

SALMON FILLET (H)
Pan-fried salmon pave served with spinach mashed potato and virgin sauce $27

LOCAL PRAWNS
Marinated jumbo local prawns with garlic, grilled to perfection, served with lemon butter sauce and white rice $40

HALF ROASTED CHICKEN (H)
Boneless baby chicken marinated with Cajun spices and grilled served with grilled vegetables and steamed potato $30

GRILLED CHICKEN BREAST (H)
Grilled chicken breast served with grilled vegetables $27

GRILLED LAMB CHOPS
Marinated with thyme and garlic, tender lamb chops, grilled to retain its natural flavours served with gratinated potato and vegetables $39

PEPPER STEAK
Sautéed beef tenderloin in green peppercorn sauce served with vegetables and potato gratin $29

GRILLED BEEF TENDERLOIN
Beef tenderloin served with steamed potatoes and steamed vegetables
Choice of: Boiled or baked potatoes, or French fries $29

THE LOCAL EXPERIENCE
CHICKEN À LA MUAMBE (RS)
Chicken with bones cocked in peanuts butter sauce served with your choice of white rice, fufu, chikwang or banana plantin $29

LIBOKE (RS)
Ngolo fish served in banana leaves, tomato, onion $24

SALTED FISH (RS)
Makayabu fish served with onion, bell pepper, and tomato fresh with your choice
of garnish fufu or chickwang $35

SMOKED LOCAL FISH (RS)
Nzobo cooked with onion bell pepper, tomato served with fufu $30

FEUILLES DE MANIOC « PONDU » (RS)
Local dish from Cassava leaves cooked with bell pepper, onion, cabbage and palm oil served with white rice $17

AMARANTE (RS)
Local dish of green leaves cooked with eggplant and served with white rice $12

THE TASTE OF THE MIDDLE EAST
ORIENTAL MEZZAH
A traditional selection of famous oriental mezzeh, Humus, Moutabel, Taboulé, Oriental Salad, meat sambousak, olives and pickles, served with warm Arabic bread $25

ORIENTAL MIX GRILL
Charcoal-grilled selection of Shish Tawouk, Shish Kebab, kofta and lamb chops on Arabic bread served with French fries and grilled tomatoes $35

THE TASTE OF INDIA
THE TRADITIONAL INDIAN BIRYANI
Your choice among Marinated chicken, lamb, shrimps or vegetable cooked with rich curry sauce flavour with Indian spices and biryani rice served with raita and pickles $32

CHICKEN MAKHANI
Marinated boneless chicken tandoori cubes charcoal grilled and cooked in rich Indian tomato mild creamy curry sauce served with rice and pickles $27

LAMB CURRY
Lamb cooked with the curry spices and served with pilaf rice $32

THE TASTE OF MEXICO
QUESADILLAS
Flour tortilla filled with grilled marinated chicken, or beef strips cheddar cheese and Monterey Jack cheese $24

THE TASTE OF EUROPE
FISH "n" CHIPS
Traditional English style batter-fried fish served with finger chips accompanied with tartar sauce and lemon wedges $22

CHICKEN PICCATA
Italian Pan-fried chicken escalope coated with Parmesan cheese, served with tossed spaghettis $21

PICCATA AU POULET
Escalope de poulet à l'italienne, enrobé avec du parmesan et servi avec des spaghettis $21
Pasta
Penne Pasta dish sautéed with red dry chillies in tomato basil sauce $14

FETTUCINE A LA BOLOGNESE
Flat noodle topped with minced beef in spicy tomato sauce $16

SPAGHETTI CARBONARA
Sautéed with a mixture of creamy sauce, garlic, bacon, topped with shaved parmesan cheese $20

LASAGNE BOLOGNAISE
Oven-baked layer of pasta stuffed with minced meat in rich tomato sauce $25

PIZZA
MARGHERITA
Topped with Tomato paste, Basil, Mozzarella cheese and Olive Oil $20

PRIMAVERA
Topped with fresh tomato & mozzarella cheese, mushroom, onion, green pepper & oil d'olive $24

PEPPERONI
Topped with fresh tomato, pepperoni, mozzarella & oregano $25

VEGETARIAN
Topped with fresh tomato, mixed grilled vegetables, mozzarella & oregano $23

SANDWICHES & BURGERS
CLUB SANDWICH
The famous toasted triple Decker with lettuce tomato, chicken, cheese, ham and eggs $24

CROQUE MONSIEUR
Toasted ham and cheese sandwich served with French fries $20

MINUTE STEAK SANDWICH
Grilled beef tenderloin with Dijon mustard, lettuce leaves and onion rings on a French baguette served with French fries $32

CHICKEN WRAP
Sautéed in garlic chicken strips, served in Arabic bread flavoured by sumac served with French fries $20

HOMEMADE BEEF OR CHICKEN BURGER
Homemade marinated chicken or beef burger, plain or topped with melted cheese, served with coleslaw salad and French fries $29

JUST FOR KIDS
PINOCCHIO
Spaghetti with your choice of tomato or meat sauce $12

CINDERELLA
A mini homemade chicken or beef burger, plain or with melted cheese served with French fries $20

PLUTO
Breaded deep-fried fish finger served tartar sauce $20

DESSERTS

TIRAMISU
Classic Italian dessert laced with cacao and finger biscuits $22

CRÉME BRULÉE
Everybody's favourite dessert, made of milk, eggs, vanilla

CHOCOLATE CAKE
Top of dessert family served with chocolate sauce and chocolate garnishes $22

CHEESECAKE
Mouthwatering cheesecake with toppings of fresh strawberry's sauce $22

FRUIT SALAD
Selection of seasonal rich fruits cut into dices and served with berry's ice cream $22

FRUIT PLATTER
Selection of seasonal sliced fruits $22

PICNIC LUNCH BOXES

BREAKFAST BOX $42
Soft bread roll
Croissants, Danish pastry and English cake
Boiled egg, cheese
Jam, honey, butter
Seasonal fruit, fruit juice
Mineral water

LUNCH / DINNER BOX $55
Your choice of steak, fish, chicken or vegetarian sandwiches on French baguette
Oriental salad
Slices of English cake
Potato chips
Seasonal fruits
Small 500 ml. Mineral water
Soft drinks of your choice

LUNCH/ DINNER BOX $60
Assorted Sandwiches (roast beef, cheese & chicken)
Mixed salads
Sliced of English cake
Seasonal fruits
Potato chips
Fruit juice
Mineral water 500 ml
Soft drinks of your choice
Sparkling Perrier Water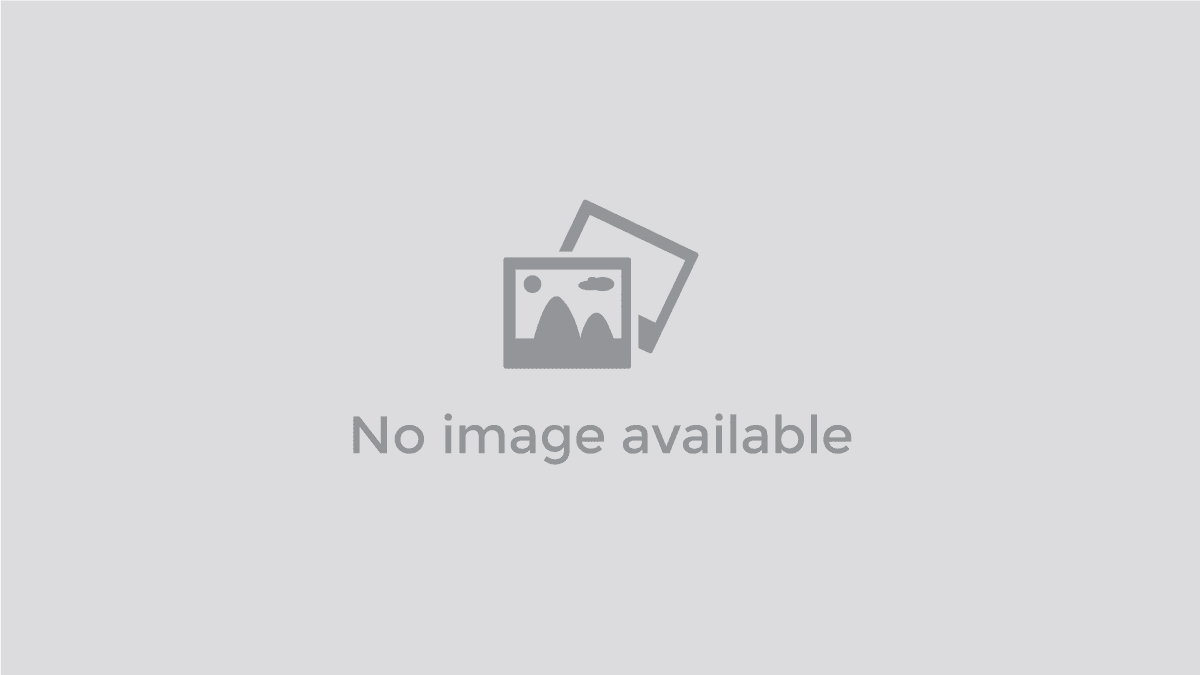 Restaurants & Bars
RESTAURANT RIVIERA
Le restaurant Riviera situé au rez-de-chaussée, vous propose un buffet international quotidien avec des spécialités locales et des stations de cuisine à la minute.
Un menu du jour est disponible du lundi au vendredi de 12h30 à 15h00
Heures d'ouverture
Petit déjeuner 6.30 – 10.30
Déjeuner 12.30 – 15.30
Le dîner 18.30 – 22.30

RESTAURANT ITALIEN HEVEA
Surplombant la piscine la plus exclusive de la ville où vous pouvez déguster une cuisine Italienne raffinée, des pizzas cuit au feu de bois et un service personnalisé. Le meilleur endroit décontracté sous les étoiles!
Heures d'ouverture 12 – 22.30

LOBBY BAR
Bienvenu dans le bar du lobby au rez-de-chaussée où l'air se mélange, le lieu incontournable pour vos rencontres d'affaires ou pour vous détendre autour d'un cocktail après une journée chargée.
Heures d'ouverture 8 – 22.30

EXECUTIVE LOUNGE
Situé au 21eme étage avec une vue panoramique du fleuve, l'unique salon de luxe au Kinshasa pour recevoir vos invitées.
Horaire d'ouverture: 7h00 à 22h00.
L'accès est réservé et gratuit pour les clients qui:
Occupent des Chambres Exécutives ou des Suites payantes.
Les porteurs de la carte noire du programme de fidélité 'GLOBAL DISCOVERY ALLIANCE'.
Vos invités qui ne bénéficient pas d'accès, seront acceptés moyennant le règlement de leurs
consommations.
Les clients de l'hôtel qui souhaitent avoir accès à 'l'Executive Lounge' sont priés de régler le forfait
journalier de 40 USD à la réception.
Les avantages:
Petit déjeuner gratuit de 7h00 à 11h00.
Boissons gazeuses, jus, café et thé de 11h00 à 17h00.
Snacks et sandwichs de 17h00 à 20h30.

* Pour la réservation et l'utilisation de la salle VIP et de la salle de réunion 'GENÈVE',
veuillez contacter le service commercial au poste: 6289 / 6228 / 622
TELEPHONE LIST
Hotel extensions
ROOM TO ROOM
Dial 8 + room number

LOCAL CALL
Dial 9 + local number

INTERNATIONAL CALL
Dial 9 + 00 country code + area code + number

HOTEL EXTENSIONS
Business Center 6156
Concierge 4
Reception 1 or 2
Fitness center 6003
Telephone Operator 0
Housekeeper 5
Rooms' reservation 6100 or 6104
Room Service 7
Executive Lounge 6288
Riviera Restaurant 6188
Hevea Italian Restaurant 6001
Lobby bar 6178

EMERGENCY
Police 099 312 824 – 099 78 966 420
Ambulance 081 8880 018
Emergency medical service (SOS Doctor) 081 88 80 007 or 099 99 40 858